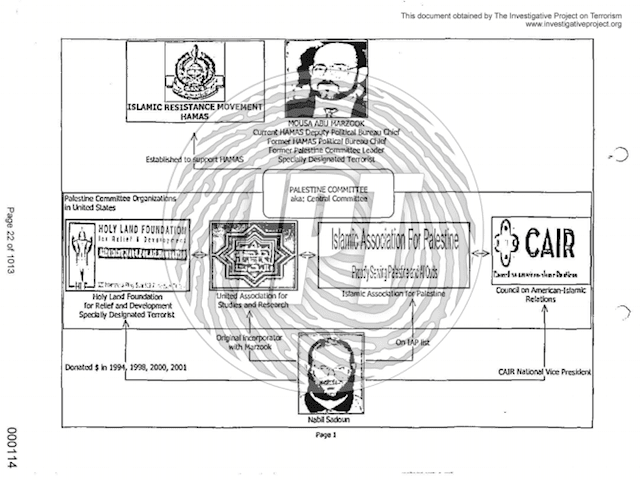 An FBI chart has surfaced depicting connections between the Council on American Islamic Relations (CAIR) and the Palestinian terrorist group Hamas. Obtained by the Investigative Project on Terrorism (IPT) via a Freedom of Information Act (FOIA) request, the chart shows CAIR falling under the umbrella of the jihadi outfit.
This FBI chart details the Hamas-related groups, which included CAIR, that were created to ultimately support the Palestinian terrorist organization. It also established Nabil Sadoun's (former CAIR national board of directors member and vice chairman) connections to Hamas.
The IPT also obtained groundbreaking new Freedom of Information Act (FOIA) documents that trail CAIR back to its roots as a subversive Hamas-related group.
In 2007, CAIR was named as an unindicted co-conspirator in the Holy Land Foundation (HLF) trial, a Hamas financing case that would result in the FBI ceasing its working…
View original post 526 more words